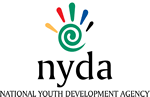 16 June is Youth Day. So if you are young and hip, join the National Youth Development Agency (NYDA) in celebrating the day. The day marks 36 years since the Soweto Uprising of 1976.
On 16 June, it will be happening at Wolfson Stadium in Kwazakhele in the Eastern Cape. Minister Collins Chabane will be at the gig to impart words of wisdom. Once he is done speaking, it will be over to Zahara, Big Nuz, Teargas and others to get you dancing.
On the same day, Port Elizabeth will host the Exhibitions Galore Youth Fair. If it's information on jobs you want, then this is the place to be. Government departments and agencies, private companies and non-governmental organisations will be at the fair to tell you about their products.
Government has developed plans to enable young people in urban and in rural areas to develop themselves.
Youth Day forms the highlight of Youth Month, which is celebrated under the theme "Together we can do more to Build Infrastruture and Fight Youth Unemployment, Poverty and Inequality".
The National Youth Development Agency (NYDA) Youth will spread youth empowerment messages countrywide during June. The NYDA launched a Youth Train that will travel from province to province to reach and engage youth in rural areas. The celebrations will culminate with the South African Youth Awards ceremony on 29 June. If you know people who are role models of youth excellence, nominate them for the awards
The NYDA will also work with the Department of Human Settlements to build a total of 36 houses to benefit youth-headed households. Four of these houses will be completed in June while the rest with be completed during the course of the year.
Related links
The National Youth Policy 2009 - 2014
NYDA Youth Train
Free State hosts Motlalepula Ntsala Football Tournament