29 Aug 2012

to

9 Sep 2012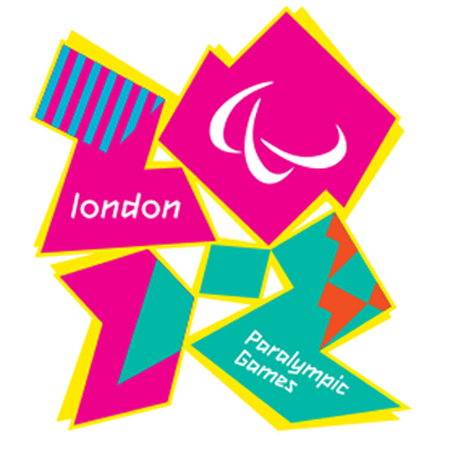 Team South Africa made a good start by collecting their first gold medal in the London Paralympic Games when Natalie du Toit won the women's 100m butterfly on the first day.
The 2012 Paralympic Games takes place from 29 August to 9 September 2012 in London, England in the United Kingdom. This follows a very successful Olympic Games where South Africa won six medals, three of them gold. The Paralympic team hopes to improve on the 2008 team in Beijing that returned with 30 medals, 21 of them gold.
Statements
President Jacob Zuma congratulates Natalie du Toit, 31 August
SA Government News Agency
Sterling send-off for SA Paralympic team, 22 August
Magnificent Fridays
Olympics
The Department of Sport and Recreation (SRSA) launched the Magnificent Fridays on 14 January 2011 and is driving the concept with the Department of Arts and Culture, municipalities and the national federations. The campaign is aimed at generating interest for the Olympic Games, promote nation building, sport development and participation to a wider audience. South Africans from all walks of life are encouraged to wear their sports kit in support of the Olympic Team.
Following the success of Ekhaya during the recent Olympics, it's now re-opened for the Paralympics and will feature a host of wonderful South African artists and comedians during the next two weeks.
The full Team South Africa for the 2012 London Paralympics:
Athletics
Tshepo Bhebe, Dyan Buis, Andrea Dalle Ave, Pieter du Preez, Charl du Toit, Arnu Fourie, Ilse Hayes, Hilton Langenhoven, Anrune Liebenberg, Michael Louwrens, Teboho Mokgalagadi, Jan Nehro (guide: Duane Fortuin), Zandile Nhlapo, Jonathan Ntutu, Oscar Pistorius, Anika Pretorius, Samkelo Radebe, Casper Schutte, Union Sekailwe, Zanele Situ, Zivan Smith, Marius Stander, Duane Strydom, Fanie van der Merwe, Chenelle van Zyl.
Manager: Dion Bishop. Coaches: Suzanne Ferreira, Zelda Hansen, Hennie Koekemoer, Karin le Roux, Ampie Louw. Team Assistant: Neels Matthyser. Helper: Illse du Preez
Cycling
Roxy Burns, Madre Carinus, Stuart McCreadie, Jaco Nel, Ernst van Dyk, Gerhard Viljoen
Manager: Mike Burns. Coach: Ricky Kulsen, Mechanic: Pieter Jansen
Equestrian
Anthony Dawson, Philipa Johnson, Marion Milne, Wendy Moller
Manager: Tracey Cumming. Coach: Chris Haazen. Vet: Sheelagh Higgerty. Grooms: Enoch Cele, Anton Chimbuanda, Elizabeth Newsome, Teri Smith
Rowing
Sandra Khumalo
Manager/coach: Marco Galeone
Swimming
Renette Bloem, Charl Bouwer, Natalie du Toit, Emily Gray, Achmat Hassiem, Hendri Herbst, Marike Naude, Kevin Paul, Shireen Sapiro, Tadhg Slattery
Manager: Queeneth Ndlovu. Coach: Karoly Toros. Coach/Tapper: Karin Hugo. Tapper/Helper: Eeden Meyer
Wheelchair basketball
Justin Govender, Siphamandla Gumbi, Stuart Jellows, Kyle Louw, Luvuyo Mbande, Gift Mooketsi, Richard Nortje, Kobus Oeschger, Marius Papenfus, Marcus Retief, Jaco Velloen
Manager: Willie Riechert. Coach: Patrick Fick. Assistant coach: Shadrack Moepeng. Technical coach: Franck Belen
Wheelchair tennis
Evans Maripa, Sydwell Mathonsi, Kgothatso Montjane, Lucas Sithole
Manager/coach: Holger Losch. Assistant coach: Khotso Matshego
General team management
Chef de Mission: Pieter Badenhorst
Project manager: Vinesh Maharaj
Manager (logistics): Clifford Cobers, Logistics: Madira Sehlapelo
Manager (athletes services): Chantelle Jardim, Athlete services: Dumisani Mtwa, Chief medical officer: Wayne Derman
Chief physiotherapist: Grace Hughes
Doctor: Paul Maphoto, Physiotherapists: Given Baloyi, Edwin Bodha, Greshne Davids, Shantal Edwards, Dan Ntseke, Evah Ramashala
Classifier: Tarina van der Stockt
Provisional event schedule for South African athletes [PDF]
Conferences, summits, seminars and workshops