Make the pledge in the fight against corruption

In South Africa the fight against corruption is one of the major priorities of government. Corruption in both the private and public sector has a detrimental effect on government's effort to deliver effective services to the people.
The Justice, Crime, Prevention and Security (JCPS) Cluster has prioritised the fight against this scourge in line with government's zero tolerance stance towards corruption in the public or private sector.
Despite this there is a perception from the public that corruption is out of control.  In March 2017, 78 per cent of households have said they believe corruption in South Africa is on the increase, while it has also been identified as one of the eight top challenges facing the country.
The public also largely sees corruption as an issue in the public sector, and this is constantly reinforced by the media, which tends to highlight public sector corruption.  However, corruption is very much a societal issue that must be confronted head on by every facet of society.
Citizens and organisations are invited to play their part in preventing and fighting corruption.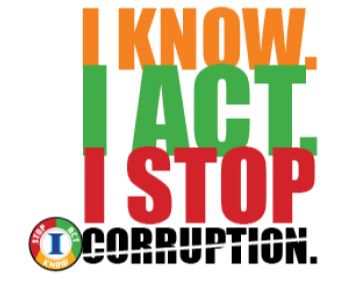 Follow the conversation on Facebook and Twitter using #FightingCorruption