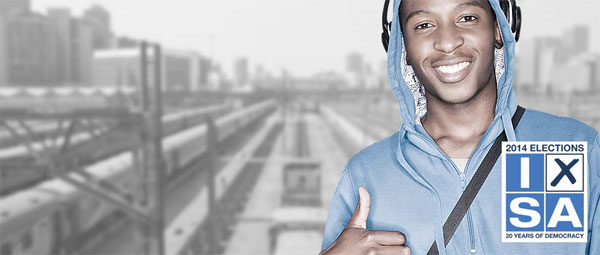 South Africa went to the polls for the fifth democratic elections on 7 May 2014. The day was declared a special public holiday.
Statements and news
The Chairperson of the Independent Electoral Commission, Adv. Pansy Tlakula, announced the election results on 10 May 2014. The majority party in the national election was the ANC with 249 seats in Parliament, followed by the Democratic Alliance (DA) with 89 seats and the Economic Freedom Fighters (EFF) with 25 seats.
Multimedia
More photos, 7 May 2014
Announcement of the results, 10 May 2014
Videos
President Jacob Zuma recorded a special message for the voters.
Message in English
Message in isiZulu
Special votes
Voting by South Africans abroad at 116 South African missions ended on 1 May as the last voting station in Los Angeles, United States closed at 6 am South African time. Approximately 27 000 voters successfully applied to vote overseas, but the total number of votes cast will only be known once counting is completed on around 8 May.
Dates for special votes
7 April 2014: Opening date for submission of special votes' applications at local IEC offices
17 April 2014 (17:00): Deadline for submission of special votes' applications at local IEC offices
Mon 5 May 2014  and Tue 6 May 2014: visitation for purposes of casting special votes
General information
Check your voter registration details
Those wishing to check whether they appear on the voters' roll could also SMS their ID numbers to 32810 at a cost of R1.
You can also check your details online with the Independent Electoral Commission.
Regulations and legislation
An index of regulations and legislation published in the Government Gazette on the elections:
Related links