E-tolling on the Gauteng Freeway system started on 3 December 2013, following a lengthy period of consultation.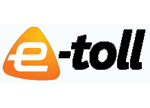 The Department of Transport announced the proclamation of the Transport Laws and Related Matters Amendment Act on 9 October 2013. This follows the enactment of the legislation into law by the President.
Background
The Gauteng Freeway Improvement Project (GFIP) was launched on 8 October 2007 to ease increasing congestion on Gauteng roads.
Public resistance against the e-tolling system to be implemented to fund the project lead to the implementation being postponed.
On 4 May 2013 Cabinet announced the appointment of a committee, chaired by Deputy President Kgalema Motlanthe, to coordinate all work around the Gauteng Freeway Improvement Project. Other members of the committee are Ministers of Transport, Finance, Public Enterprises, Presidency: Performance Monitoring and Evaluation and the Director-General (DG) in the Presidency.
Gauteng Premier Mr David Makhura, in 2014 appointed an advisory council to investigate the socio-economic impact of the Gauteng Freeway Improvement Project and e-tolls. The report was released in January 2015.
Other documents
Government blogs
More information on the GFIP
e-toll - Electronic toll collection in South Africa